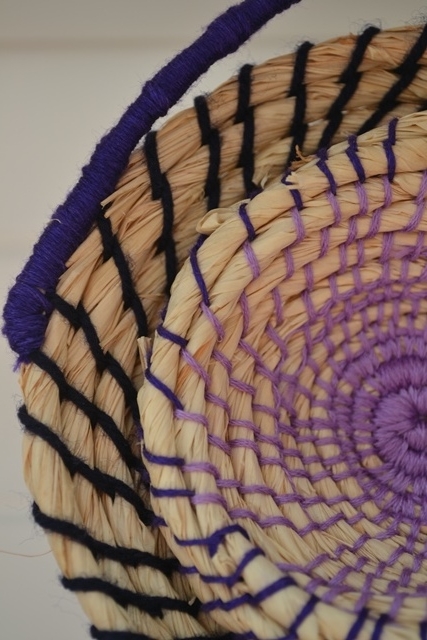 Stripes and texture
Raffia coil weaving with purple threads in a striking spiral pattern.
The raised section in the middle gives this piece some lovely depth.
Handle for decoration or hanging.
If the item you like is sold, please contact me to request a custom order. As all items are hand made, it will not be possible to recreate the exact piece, but a similar item can be made just for you!