Mulberry dyed raffia pot with handle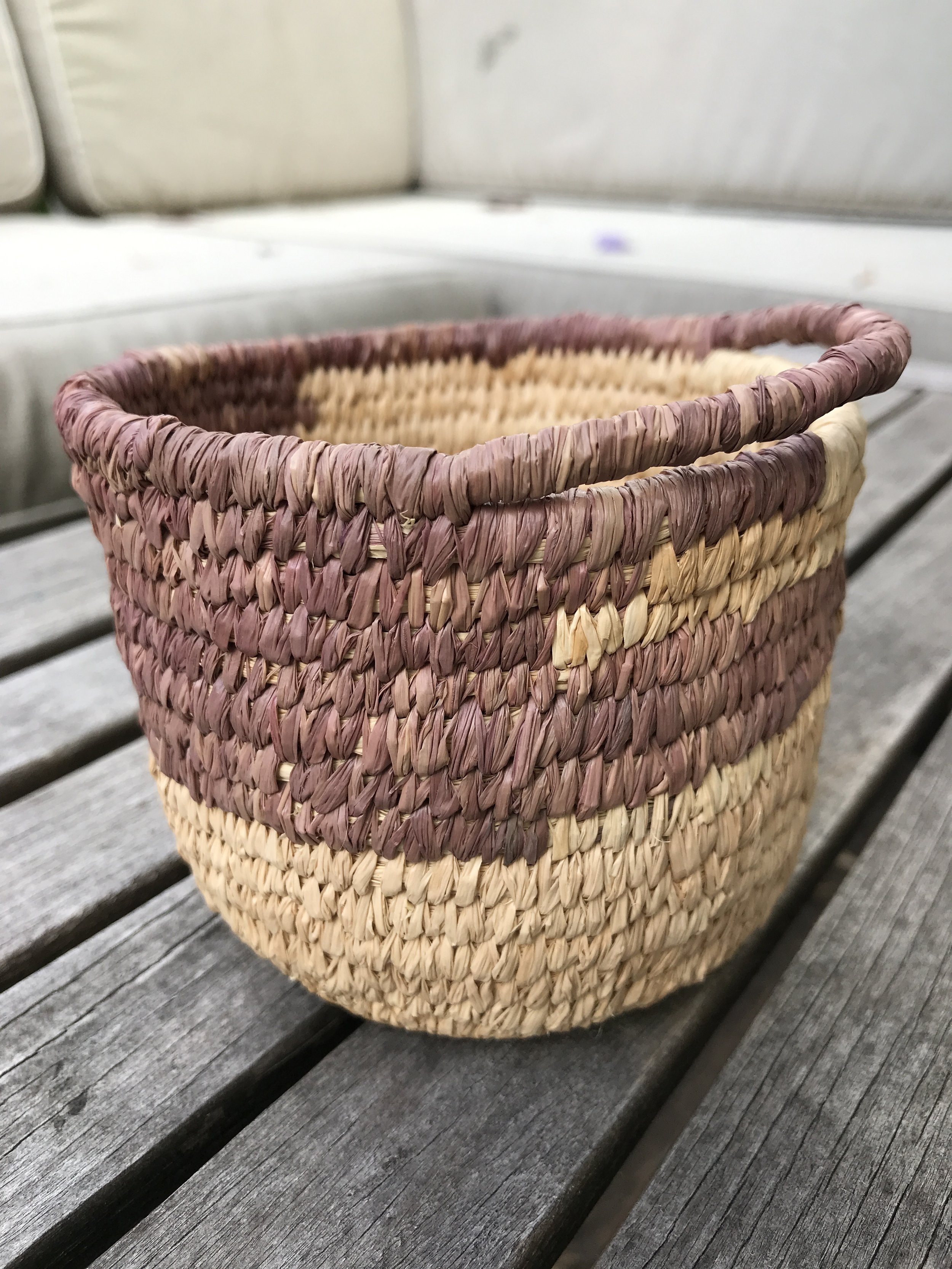 Mulberry dyed raffia pot with handle
Cute raffia coil weaving pot with handle.
Natural dye from rhubarb and mulberries.
If the item you like is sold, please contact me to request a custom order. As all items are hand made, it will not be possible to recreate the exact piece, but a similar item can be made just for you!
sold out